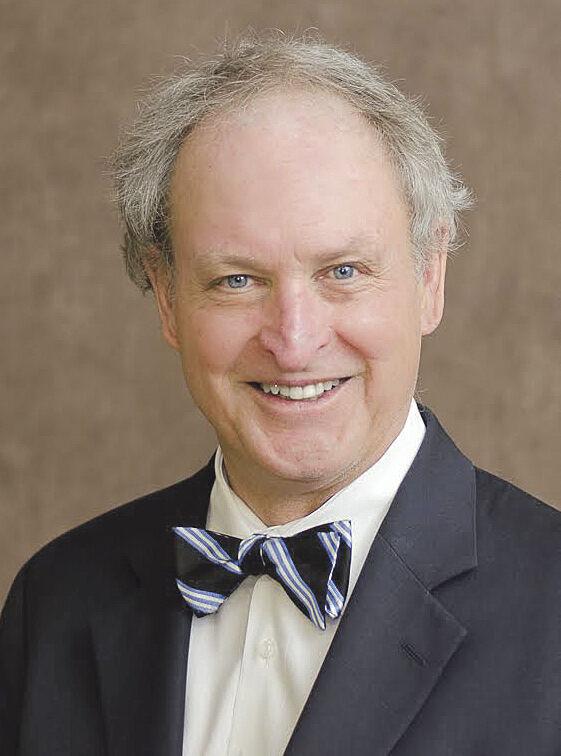 There's a point in Michael Shaara's The Killer Angels (1974), when General Longstreet turns to his artillery chief and asks, "How old are you, son?"
"Sir? Ah, twenty-six, sir," came the reply.1
Shaara was off by two years. Porter, born in May 1835, was twenty-eight. The slip was corrected in Turner's Gettysburg (1993): "Porter, how old are you, son?" asks Longstreet (Tom Berenger). Alexander (James Patrick Stuart) replies, "Twenty-eight, sir."
Indeed he was. Georgia-born Edward Porter Alexander had graduated from West Point just four years before the war, third in his class of 1857. The army gave plum assignments to the higher graduates—which meant service with the engineers. Accordingly, Alexander was in San Francisco when in February 1861, he learned that his native state had seceded. He told his friend Lt. James B. McPherson that he would have to resign his commission and follow his state: "My people are going to war. If I don't come and bear my part, they will believe me to be a coward."2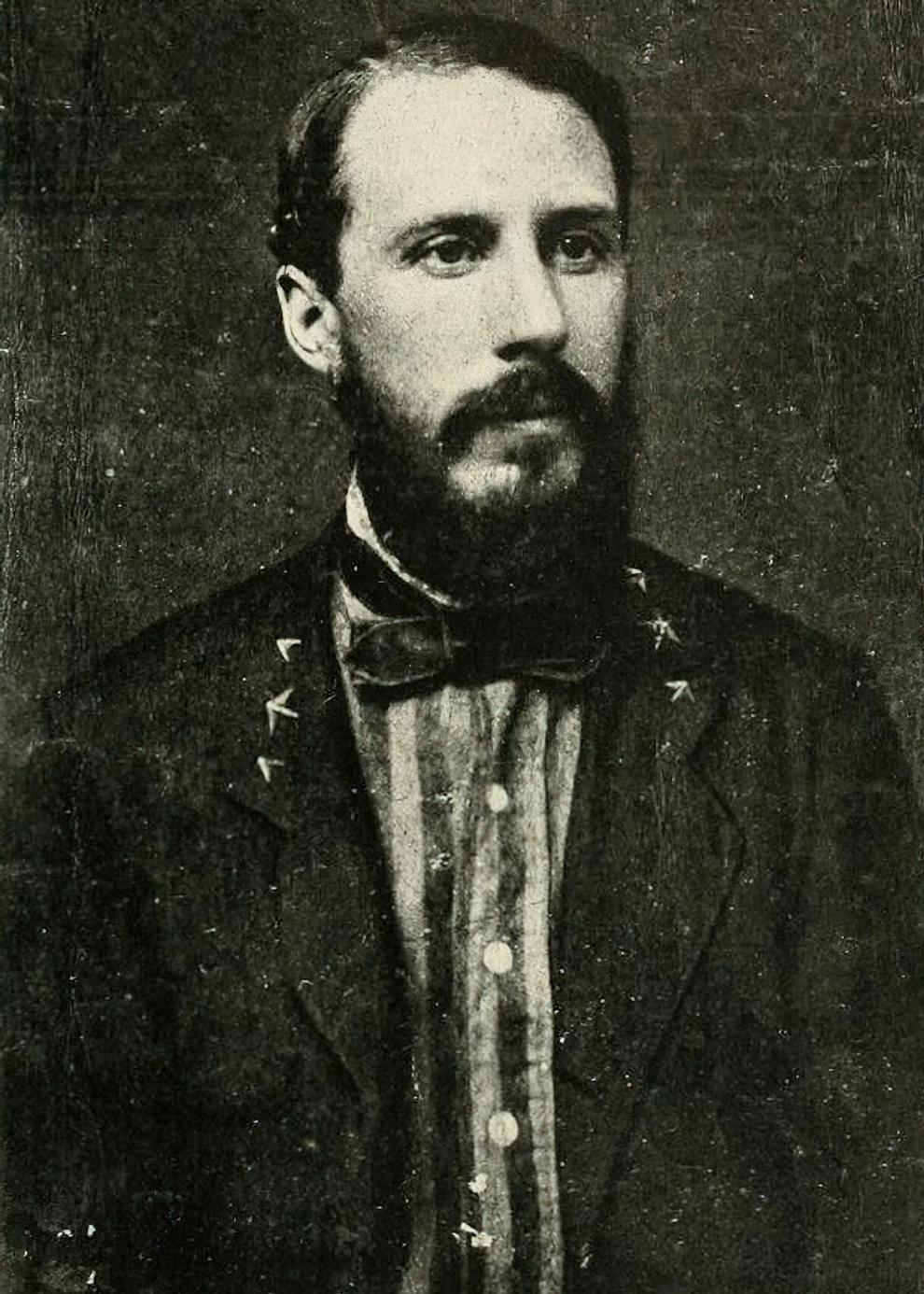 When Alexander arrived in Richmond on June 1, he was commissioned as a captain of engineers. He received several requests for his services, but accepted orders from no less than the President of the Confederate States.
Alexander tells the story in an article that he wrote for the National Tribune in 1902. During fall 1858–spring 1860 he served as Assistant Instructor in Practical Engineering at West Point. There he became acquainted with Dr. Albert J. Myer, assistant surgeon, who had devised a wig-wag system of communicating. Alexander and Myer experimented with daytime flag-messaging and nighttime torch-wielding to the point of demonstrating their system to Congressional Military Committees. Jefferson Davis had been chairman of the Senate committee and remembered Alexander. In Richmond the president therefore set him to work producing flags, torches and other communications gear before dispatching him to Beauregard's army at Manassas. 
Arriving on July 2, Alexander set up four signal stations, including one on "a high, rocky point" on the Wilcoxen farm, located on the Confederate far right maybe a mile south of Bull Run. On the morning of the 21st he was at the Wilcoxen station when, about eight o'clock, "the faintest twinkle of light caught my eye," he wrote for the National Tribune in January 1903: 
"It was but a single flash, but the color was that of brass, and the shape a horizontal line. It could be nothing but the reflection of the morning sun from the side of a brass gun. I brought my glass very carefully to bear exactly, and presently made out a little swarm of still fainter glitters, and I knew it was a column of bright musket barrels and bayonets."3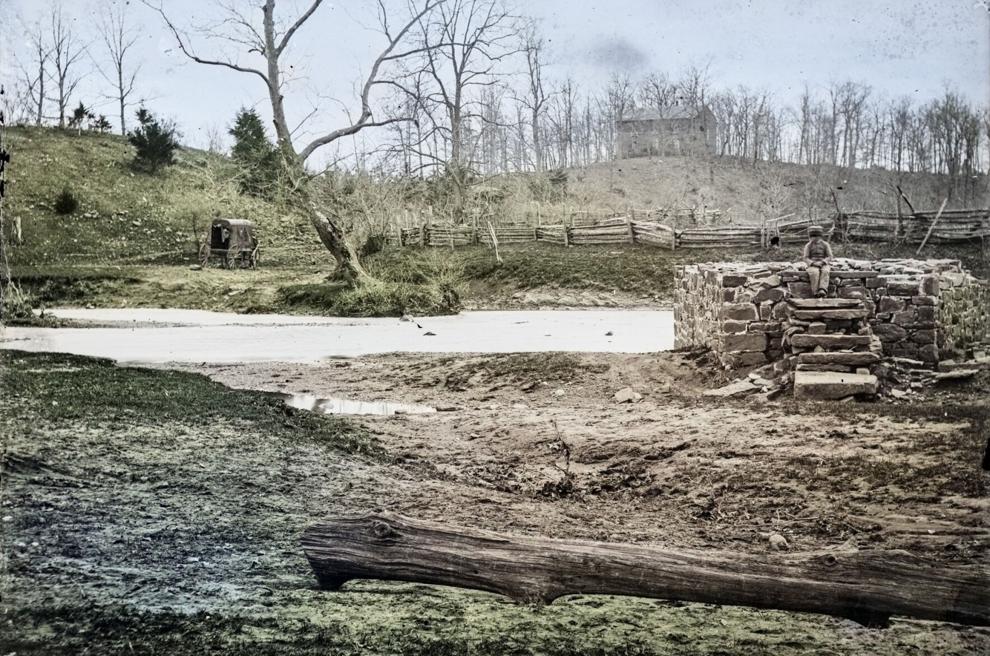 Alexander also wrote about it in Scribner's a few years later. "I had discovered McDowell's turning column, the head of which, at this hour, was just arriving at Sudley, eight miles away. I appreciated how much it might mean, and thought it best to give Evans immediate notice, even before sending word to Beauregard. So I signalled Evans quickly, 'Look out for your left, you are turned.'"4
Col. Nathan G. Evans commanded a small brigade on the far left of the Confederate line—a mere 1,100 men posted at the Stone Bridge, over which the Warrenton Turnpike crossed Bull Run. "Shanks"—he had gotten his nickname as a kid for his spindly legs, had already come under fire. McDowell's plan called for a demonstration at the Stone Bridge to distract the Rebels from his main movement, a flanking march by two divisions farther to the Confederate left—the movement Alexander had spotted.5 Evans quickly redeployed his men to meet the new threat as Captain Alexander sent his warning to General Beauregard: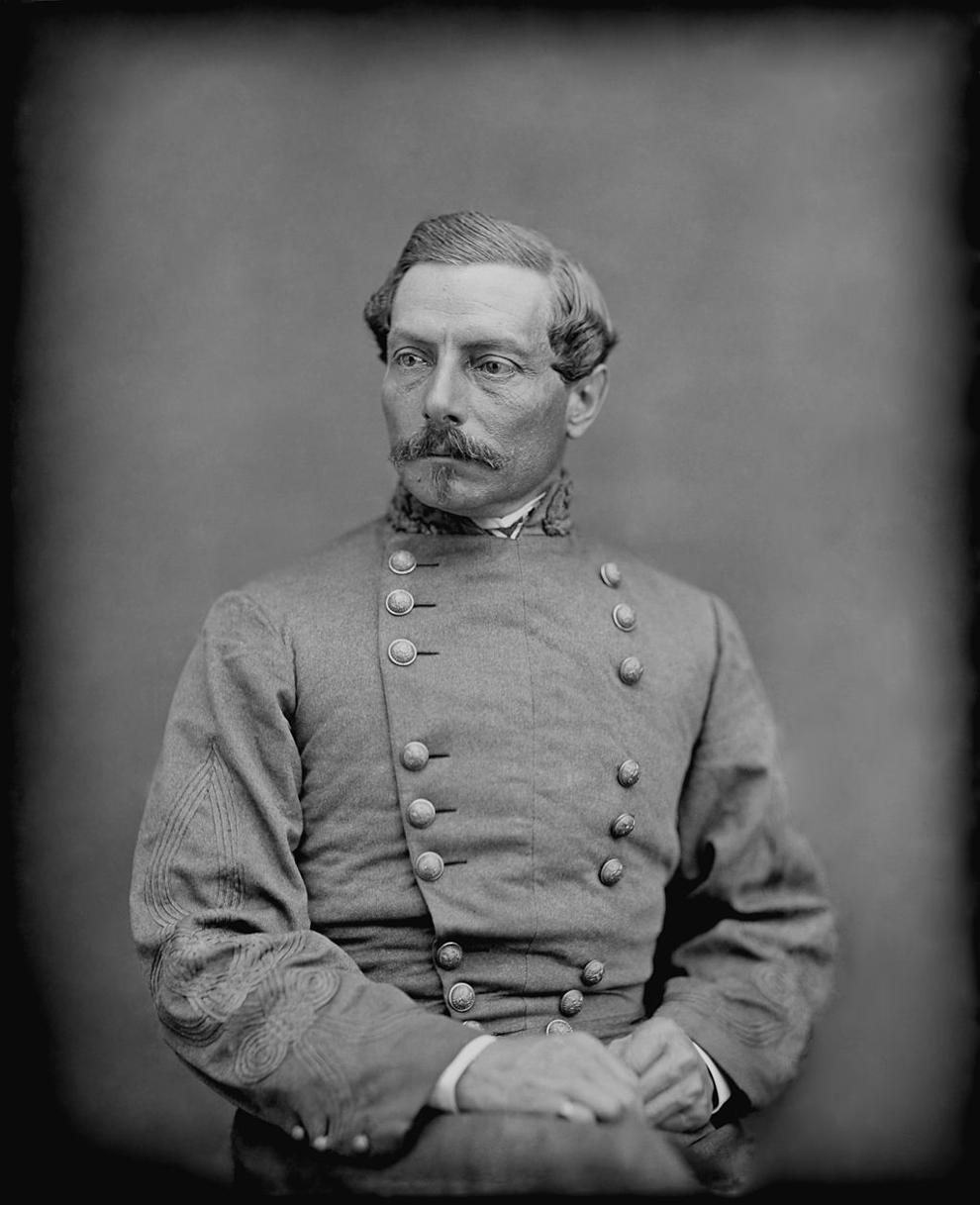 "I see a body of troops crossing Bull Run about two miles above the Stone Bridge. The head of the column is in the woods on this side. The rear of the column is in the woods on the other side. About a half mile of its length is visible in the open ground between. I can see both infantry and artillery."6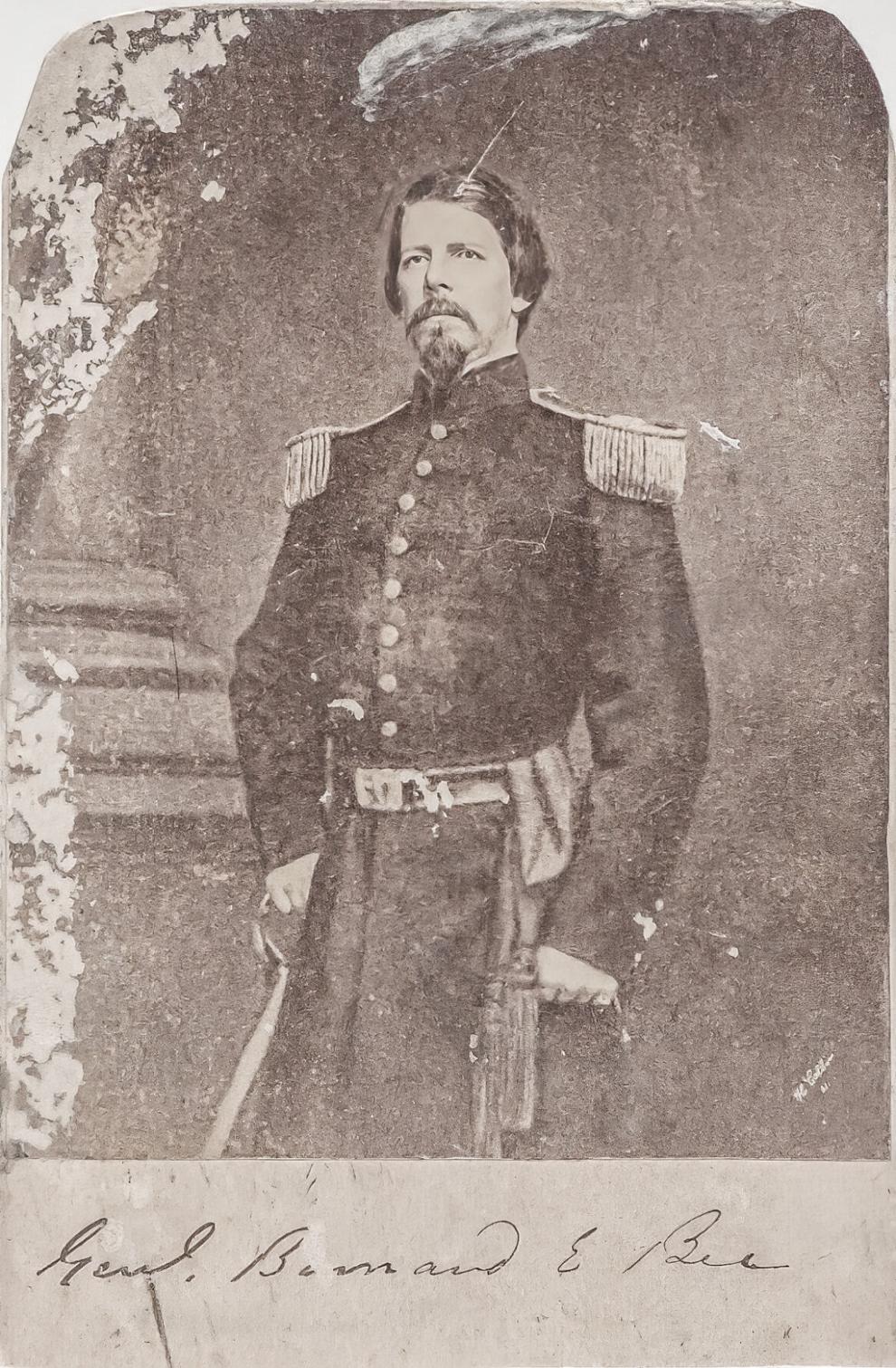 What followed is pretty well known. Col. Francis S. Bartow and Brig. Gen. Barnard E. Bee hustled their troops to the left and slowed the Federal advance. Beauregard and Johnston shoved reinforcements into the fight and around 4 p.m. they bent, then broke the Union line. After a Confederate shell struck a wagon on Cub Run Bridge, fleeing Federals panicked and broke into a rout that, as Southern wags soon said, tried men's soles.7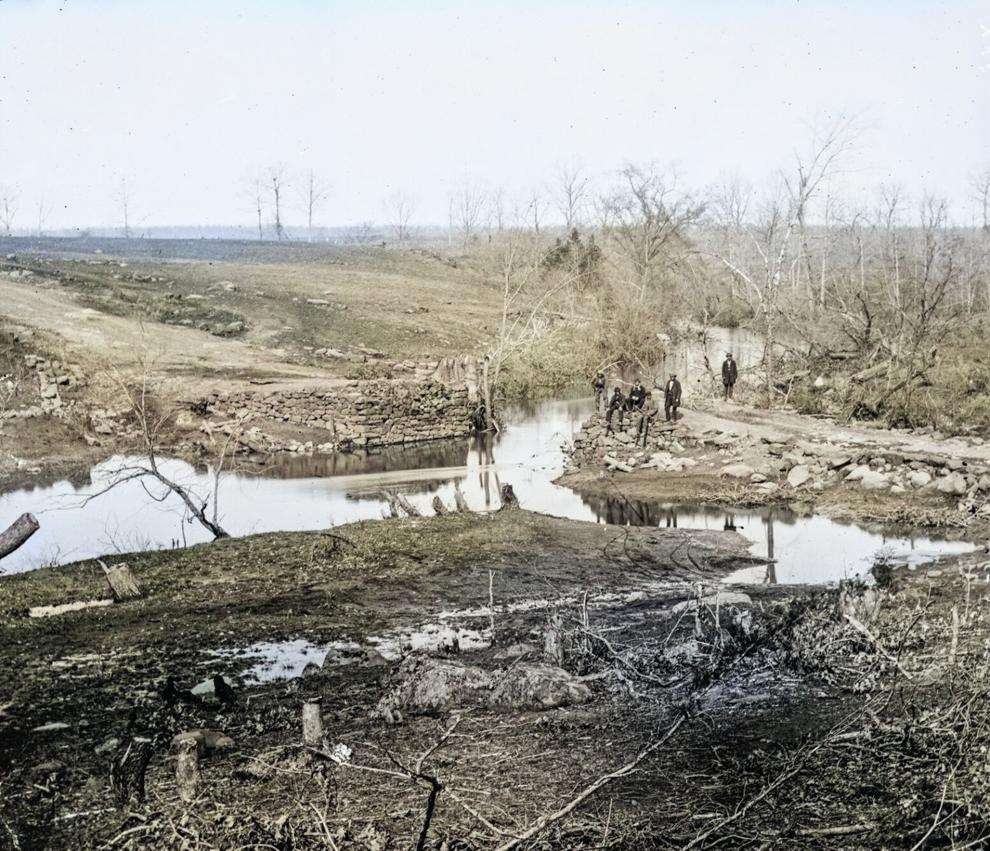 "On the day after Bull Run Porter became chief of ordnance and artillery for Beauregard's command," writes the general's biographer, Maury Klein, though he doesn't say why an engineer turned artilleryman.8 General Beauregard had recognized the young engineer's talents, and commended Alexander in his report on Manassas, citing "the system of field signals, which under his skillful management rendered me the most important service preceding and during the engagement."9 Gallagher explains the switch by saying that Beauregard recognized Alexander's "versatility and skill at organization."10 Alexander himself pretty much says the same thing in his extended recollections, published in 1989: "My duties as chief of ordnance were to keep the whole army always supplied with arms and ammunition—infantry, artillery & cavalry. It does not sound like very much to do, but there was an infinity of detail about it & I had to organize a complete system."11
That's why Alexander served on the staffs of Beauregard, Johnston and Lee as ordnance chief (and chief signal officer, to boot) from the summer of 1861 to the fall of 1862. During this time he won promotion to major of artillery (April 18, 1862) and to lieutenant colonel of artillery (July 17, 1862).12
During the summer of 1862 Alexander helped bring about a reorganization of the Army of Northern Virginia's artillery. Up to then, each infantry brigade had a battery attached to it. At the end of February 1862, for instance, Johnston's Army of the Potomac (Lee famously renamed it later) had 175 guns in thirty-five batteries. Twenty-one of them were attached to infantry brigades; the remaining fourteen were organized as battalions under the army's Chief of Artillery (Col., later Brig. Gen. William N. Pendleton), who reported to the commanding general. "The old system of isolating batteries by attaching them to brigades simply crippled the power of concentrating them in action," is the way that Jennings Wise characterizes it.13
Thaddeus Sobieski Constantine Lowe is usually the name associated with Civil War aerial reconnaissance.14 But Porter Alexander was a balloonist, too, when Confederates in Virginia experimented with hot air dirigibles. After Joe Johnston brought a balloon from Richmond to Magruder at Yorktown, Capt. John R. Bryan, Magruder's ADC, volunteered to ascend in it and observe the enemy's positions. "It was nothing but a big cotton bag, coated over so as to make it air-tight," he later wrote.15
This big cotton bag may have been the one in which Alexander ascended into the air during the battle of Gaines' Mill, June 27, 1862. From his elevated perch he was able to signal Yankee troops' movements across the Chickahominy. A week later, Federals captured the balloon and the ANV's Signal Department came to an end.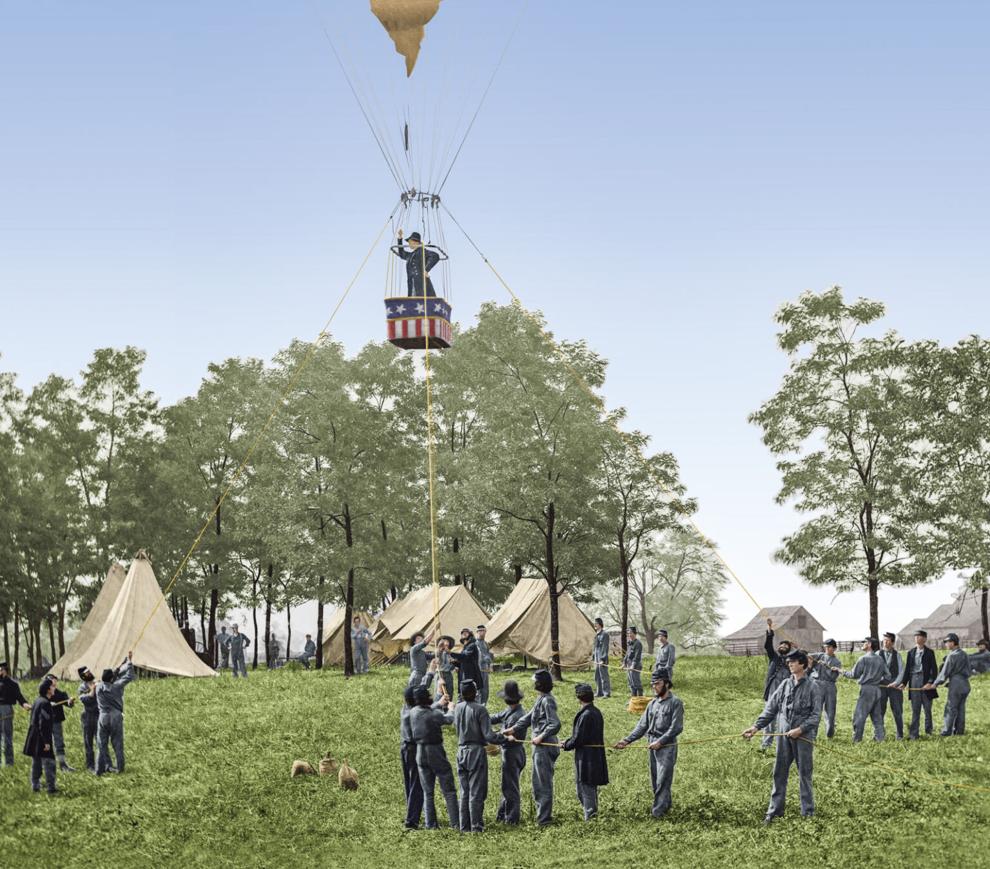 The signal officer and engineer, though, was primarily an artilleryman who looked after the army's guns and ammo. "There never was a breath of complaint anywhere of our men ever being short of ammunition," he proudly declared.16
After Robert E. Lee took command of the army from Joseph E. Johnston and began earning his "Spades" nickname, Alexander wondered what sort of leader Lee might be. So he asked a friend, Joseph Ives, "has Gen. Lee the audacity that is going to be required for our inferior force to meet the enemy's superior force?" Ives' response was quick: 
"Alexander, if there is one man in either army, Confederate or Federal, head and shoulders above every other in audacity, it is Gen. Lee! His name might be Audacity. He will take more desperate chances and take them quicker than any other general in this country, North or South; and you will live to see it, too."17
Accompanying the army into Maryland, Alexander was directed by Lee to gather up all the artillery (73 guns) captured at Harpers Ferry and send it back to Winchester.18…..which raises the question: what was the largest artillery capture during the war?*
Alexander's promotion to colonel came as of Dec. 5, 1862, a week before Fredericksburg. As Burnside amassed his guns on Stafford Heights on the north side of the Rappahannock, Colonel Alexander selected positions for Lee's artillery. Engineers constructed embrasures and traverses; "for the first time our army will fight behind dirt," William Miller Owen writes in his history of the Washington Artillery.19 After Longstreet inspected his line, Alexander boasted, "General, we cover that ground so well that….a chicken could not live on that field when we open on it."20 
At the end of 1862, the artillery of Lee's army numbered 240 guns, 1,550 horses, 199 officers and 4,490 men present for duty. The average battery counted four guns, three officers, 81 men and thirty horses. Another reorganization of Lee's artillery took place during the winter of 1862-63, and once more Porter Alexander was at its forefront. "The era of modern artillery usage had dawned," writes Dr. Klein, "and no man did more than Alexander in creating the innovations that produced it."21 
As the spring campaign season opened in 1863, ANV artillery was organized in fourteen battalions, one of which was commanded by Colonel Alexander (six batteries). About that time Stonewall Jackson thought so highly of Alexander that he wanted him promoted to brigadier and put in command of one of his infantry brigades. But Alexander wanted to stay with his guns.22
At Chancellorsville Alexander accompanied General Jackson on his famous flank march. In his extended memoir he pondered how long it took for Jackson's men to march through the Wilderness, and longer still for Stonewall to deploy the troops just as he wanted, "with daylight worth a million dollars a minute," as Alexander put it.23
It wasn't until about 5:10 when bugles sounded "Forward." Alexander wonders why the enemy were not tipped off by the horns, "for the first intimation they are said to have received of our advance was the appearance of deer, turkeys, rabbits, &c. running out of the woods ahead of our lines."24
A few years ago I visited the Chancellorsville battlefield. In company of some Northern relatives, we watched the film at the Visitor Center. As Stonewall's men quietly advance through the woods before the charge, members of the audience quietly began to giggle. Afterward, one of my Yankee cousins asked why people were chuckling. I told her that every Southerner in the room knows what's about to happen—and we can't conceal our glee.
Then came Gettysburg, and that dramatic moment on the third day, during the Confederate bombardment of the Union lines.
On July 1, the reserve artillery of Longstreet's Corps, including Alexander's battalion, was camped near Greenwood, less than ten miles from where battle had erupted that day. An all-night march took them to maybe a mile west of Seminary Ridge. After reaching the army about 7 a.m. on July 2, Alexander was summoned by Longstreet. Pete explained the day's work: an attack against the enemy left, which was anchored on those rocky heights. Alexander moved his guns to near the Peach Orchard and opened fire on the enemy—Sickles' III Corps—who began to give ground. As he relates in Battles and Leaders,
"An artilleryman's heaven is to follow the routed enemy, after a tough resistance, and throw shells and canister into his disorganized and fleeing masses….There is no excitement on earth like it….Now we saw our heaven just in front, and were already breathing the very air of victory."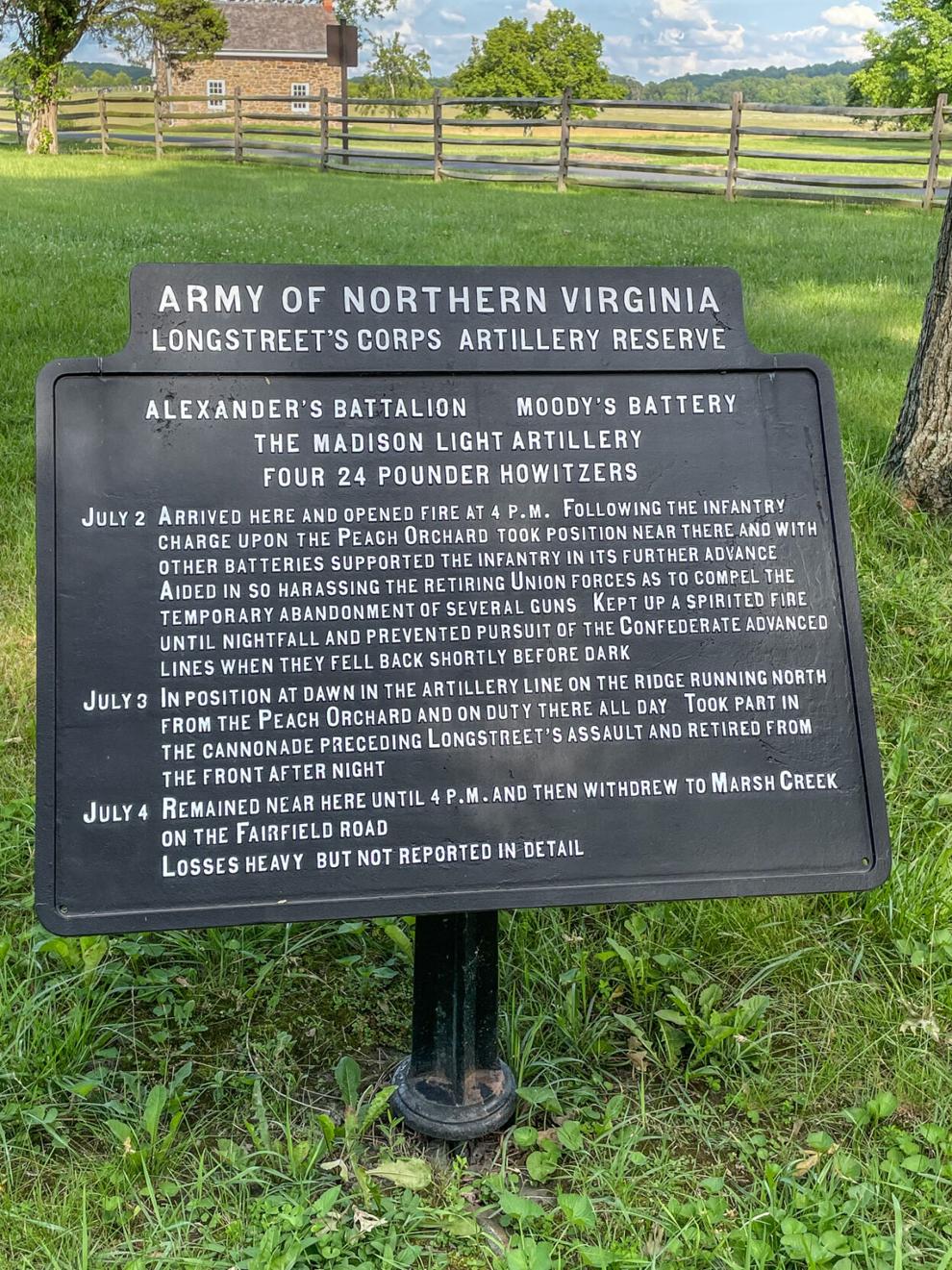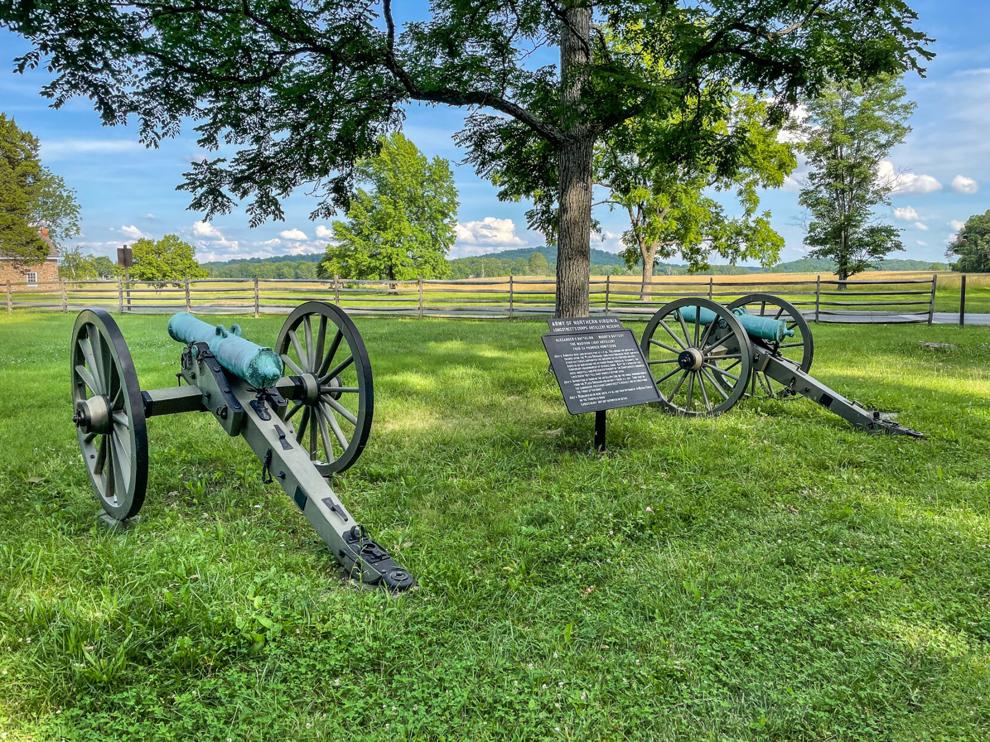 Alas, those disorganized and fleeing masses held their ground; "it was evident that we had not finished the job, and would have to make a fresh effort in the morning." Alexander found Longstreet, and got orders for the next day: his guns would support an infantry assault as soon as Maj. Gen. George Pickett came up. He cadged a couple of hours' sleep and rose early to arrange his guns for the intended assault on the enemy center. "We had seventy-five guns in what was virtually one battery," all aimed at Cemetery Ridge. Longstreet wanted the Yankees there driven away, and instructed Alexander to signal Pickett when he should begin his attack.
At one o'clock two guns signaled the start of the Confederate bombardment. The point of aim was a group of eighteen guns in the cemetery. When Alexander saw them limber up and take off, he sent Pickett this note: "For God's sake, come quick. The eighteen guns are gone; come quick, or my ammunition won't let me support you properly."25 
We all know what happened next. 
Alexander's promotion to brigadier general was dated Feb. 26, 1864. He was with Lee at Appomattox, but just before the surrender he suggested that instead, the men could be dispersed, perhaps making their way to Joe Johnston in Carolina. "Two thirds of us, I think would get away," he later wrote; "we would scatter like rabbits & partridges in the woods, & they could not scatter so to catch us." Lee turned down Alexander's idea so thoughtfully and "on such a lofty plane" (Maury Klein's words) that Alexander felt embarrassed. "I was so ashamed," he later wrote.26
After the war Alexander proved himself to be a prolific writer, and a talented one at that. In addition to his Military Memoirs of a Confederate (1907), he contributed plentifully to Southern Historical Society Papers and other outlets. In one article, "Causes of the Confederate Defeat at Gettysburg," he listed lack of coordination in the Confederate attacks of July 2 and 3, as well as deficient staff organization serving General Lee, but mainly "the exceedingly difficult shape in which our line was formed," facing the enemy's more compact position.27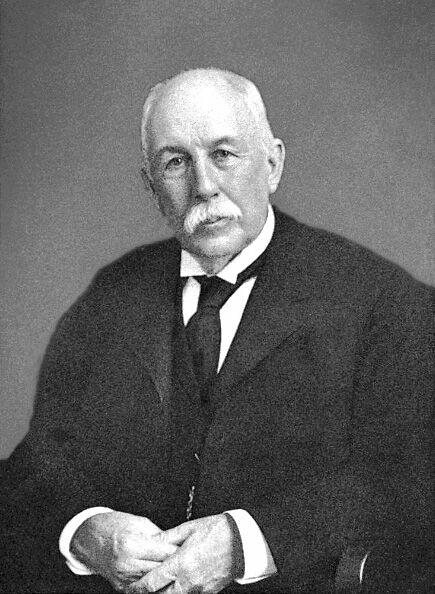 To all of these he could add, as he did in Battles and Leaders, "Providence had evidently not yet taken a 'proper view of the situation.'"28 
*Gosport Navy Yard, where Southerners on April 21, 1861, took 1,195 artillery pieces of all types, including 662 thirty-two pounders, which were sent to Confederate forts all around the South (Message from the Executive of the Commonwealth, Transmitting a Report of Wm. H. Peters, Commissioner, Appointed by the Governor to Make an Inventory of Property Taken from the United States Government, at the Navy Yard, Gosport, and in and Near Portsmouth, Virginia [Richmond, 1861]). 
 Notes
Michael Shaara, The Killer Angels (New York: Ballantine Books, 1975 [1974]), 299.
Gary W. Gallagher, "Edward Porter Alexander" in William C. Davis, ed., The Confederate General, 6 vols. (Harrisburg PA: National Historical Society, 1991), vol. 1, 11; Peter S. Carmichael, "Edward Porter Alexander" in Richard N. Current, ed., Encyclopedia of the Confederacy, 4 vols. (New York: Simon & Schuster, 1993), vol. 1, 24.
E. P. Alexander, "The First Signal Message. It Was Sent at Bull Run by General E. P. Alexander, C.S.A.," National Tribune, Jan. 8, 1903.
E. P. Alexander, "The Battle of Bull Run," Scribner's Magazine, vol. 41 (January-June 1907), 87-88.
Ethan S. Rafuse, A Single Grand Victory: The First Campaign and Battle of Manassas (Wilmington DE: Scholarly Resources, 2002), 117, 19, 125; Jason H. Silverman, Samuel N. Thomas Jr. and Beverly D. Evans IV, Shanks: The Life and Wars of General Nathan G. Evans, C.S.A. (Cambridge MA: Da Capo Press, 2002), 13.
Maury Klein, Edward Porter Alexander (Athens: University of Georgia Press, 1971), 34.
Jeffry D. Wert, "First Battle of Bull Run'" in Patricia L. Faust, ed., Historical Times Illustrated Encyclopedia of the Civil War (New York: Harper & Row, 1986), 90-92.
Klein, Alexander, 36.
Beauregard report, OR, vol. 2, 446.
Gallagher, "Alexander," 11.
Gary W. Gallagher, ed., Fighting for the Confederacy: The Personal Recollections of General Edward Porter Alexander (Chapel Hill: University of North Carolina Press, 1989), 60.
Gallagher, "Alexander," 11; Klein, Alexander, 41, 44.
E. P. Alexander, "Confederate Artillery Service," Southern Historical Society Papers, Vol. 11, nos. 2-3 (February-March 1883), 99, 102; Jennings Cropper Wise, The Long Arm of Lee: The History of the Artillery of the Army of Northern Virginia (New York: Oxford University Press, 1959 [1915]), 142-43, 278.
Charles Cooney, ed., "The Army Takes to the Air," Civil War Times Illustrated, vol. 24, no. 5 (September 1985), 26.
"Balloon Used for Scout Duty," Southern Historical Society Papers, vol. 33 (1905), 32-34.
Klein, Alexander, 46.
E. P. Alexander, Military Memoirs of a Confederate: A Critical Narrative (Dayton OH: Press of Morningside Bookshop, 1977 [1907]), 110-11; Gould Hagler, "L'audace, l'audace, toujours l'audace," Civil War News, vol. 45, no. 10 (October 2019), 26. 
Dennis Frye, "Drama Between the Rivers: Harpers Ferry in the 1862 Maryland Campaign" in Gary W. Gallagher, ed., Antietam: Essays on the 1862 Maryland Campaign (Kent OH: Kent State University Press, 1989), 33; Klein, Alexander, 46.
William Miller Owen, In Camp and Battle with the Washington Artillery of New Orleans (Boston: Ticknor and Company, 1885), 175.
James Longstreet, "The Battle of Fredericksburg," Battles and Leaders of the Civil War, 4 vols. (New York: Thomas Yoseloff, 1956 [1888]), vol. 3, 79.
Klein, Alexander, 59
Wise, Long Arm of Lee, 411, 419; Klein, Alexander, 60.
Gallagher, ed., Fighting for the Confederacy, 201.
Ibid., 203.
E. Porter Alexander, "The Great Charge and Artillery Fighting at Gettysburg," Battles and Leaders, vol. 3, 357-68; "E. P. Alexander and Pickett's Charge," Civil War Times Illustrated, vol. 17, no. 1, 22-25.
Gallagher, ed., Fighting for the Confederacy, 531-33; Klein, Alexander, 135.
"Causes of the Confederate Defeat at Gettysburg: Letter from General E. P. Alexander, late Chief of Artillery First Corps, A.N.V.," Southern Historical Society Papers, vol. 4 (1877), 97-111.
Alexander, "The Great Charge," 367.
About the author 
Stephen Davis is an occasional contributor to The Artilleryman magazine. His article on "The Battery That Killed Bishop Polk" appeared in our Summer 2017 issue. He is Civil War News "Critic's Corner" columnist. His latest book is The Atlanta Daily Intelligencer Covers the Civil War (University of Tennessee Press). Dr. Gordon L. Jones, Senior Military Historian for the Atlanta History Center, has called it an "immersive voyage into a wartime South you've never seen before. Fascinating and groundbreaking!
Want to subscribe to Civil War News, Artilleryman magazine, or the Military Antique Collector magazine? Click here to go to that page.