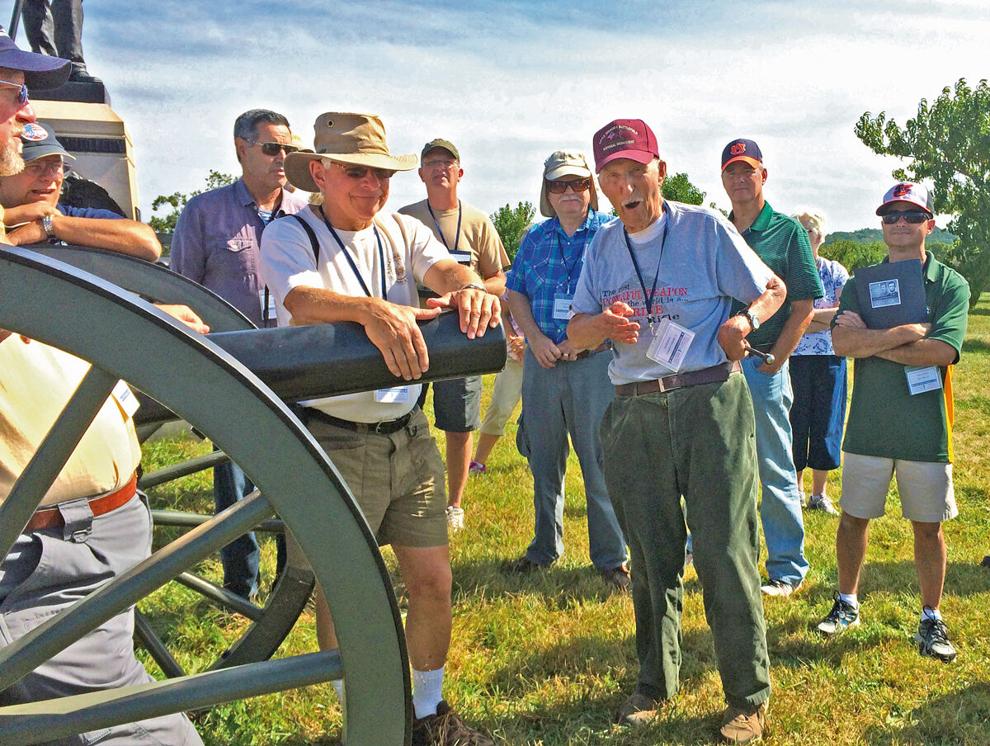 Originally published in the November 2018 issue of Civil War News.
Edwin Cole Bearss was the Chief Historian Emeritus of the National Park Service. He has remarked on his favorite Civil War books. First, he lists those written on the Southern side of the war, and then those on the Northern side. He ends with his choice for best autobiography.
Douglas Southall Freeman (1886–1953), whose father served four years in Lee's Army of Northern Virginia, wrote a 4-volume series in 1934–1935. It was titled Robert E. Lee: A Biography. It won the Pulitzer Prize in 1935. Freeman walked down Monument Avenue in Richmond, Va., on his way to work as the editor of the newspaper, the Richmond News Leader. When he arrived at the statue of Robert E. Lee, he would stop and salute General Lee. He did this daily.
There was some criticism of this Freeman series. Bearss recalls the comments were about the supposed feud between Robert E. Lee and James Longstreet, and other things. As a result, he said Freeman wrote three volumes called Lee's Lieutenants. The three volumes are:
Manassas to Malvern Hill (1942)
Cedar Mountain to Chancellorsville (1943)
Gettysburg to Appomattox (1944)
Bearss remembers reading these in San Diego Naval Hospital, California, where he spent time during his twenty-six months of hospitalization that followed his wounding at Cape Gloucester, New Britain, January 2, 1944. The Battle of Cape Gloucester was fought in World War II's Pacific Theater. He added that he learned something interesting from Burke Davis (1913–2006) in his biography of Colonel Chester Puller. "Chesty" Puller, whom Bearss describes as a "Marine's Marine," was reading Lee's Lieutenants during the same time period. 
Bruce Catton (1899–1978) wrote the three-volume series, The Army of the Potomac, in the early 1950's. The trilogy contains these titles:
Mr. Lincoln's Army (1951)
Glory Road (1952)
Stillness at Appomattox (1953)
He remembers reading this series when he was doing graduate work at Indiana University. The last volume, Stillness at Appomattox, won the Pulitzer Prize for History. It also won the National Book Award for non-fiction. Ed laughed and said someone asked, "Who won the Civil War Centennial (1961–1965)?" He answered "Bruce Catton."
He noted that his favorite autobiography is Personal Memoirs of Ulysses S. Grant, by Ulysses S. Grant, New York: Charles L. Webster & Company, 1885–86.
The famous author Mark Twain (Samuel Langhorne Clemens) paid for its publication. Grant struggled for a year with throat cancer as he wrote his memoirs. The final pages were delivered to Mark Twain five days before Grant's death on July 13, 1885.
The book was a huge financial success. Grant had suffered financial problems in his later years. The book took in more than $450,000 which in today's economy would be equivalent to more than $10 million. The income gave financial security to Julia, Mrs. Grant, for the rest of her life.
Mark Twain called this work by Grant "a masterpiece."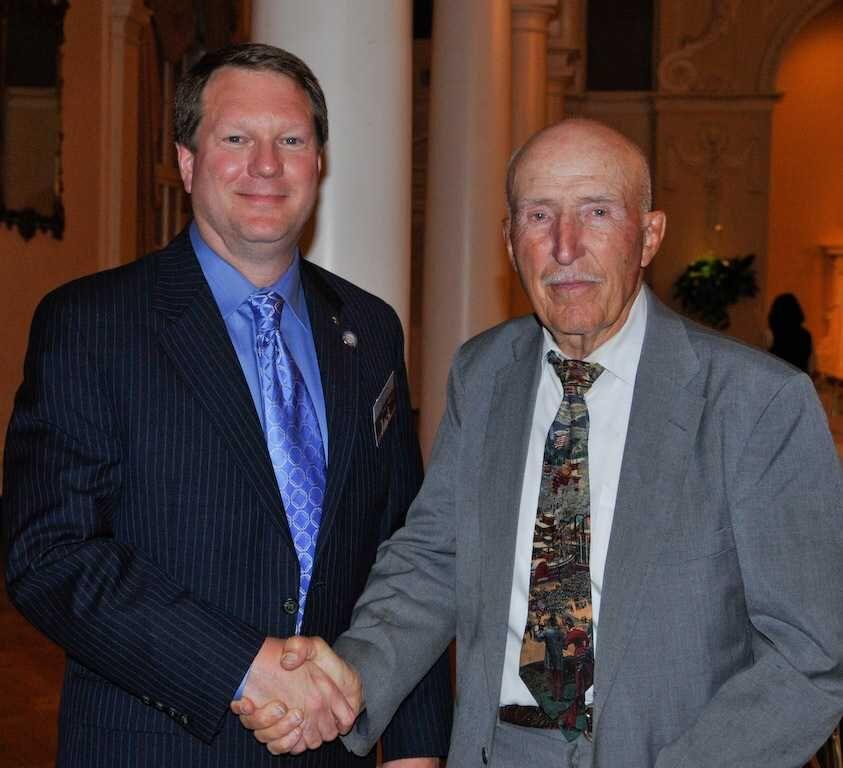 Edwin Cole Bearss (June 26, 1923 – September 15, 2020), a United States Marine Corps veteran of World War II, is a military historian and author known for his work on the American Civil War and World War II eras. He was a popular tour guide of historic battlefields. He served as Chief Historian of the National Park Service from 1981 to 1994.
Bearss received many awards and honors in the field of history and preservation:
Bruce Catton Award
Alvin Calman Award
Bell I. Wiley Award
T. Harry Williams Award
Man of the Year at Vicksburg in 1963
Harry S. Truman Award for Meritorious Service in the field of Civil War History
Fellow of the Company of Military Historians
Nevins – Freeman Award from the Civil War Round Table of Chicago in 1980
Distinguished Service Award from the Department of the Interior in 1983
Commendation from the Secretary of the Army in 1985
The Civil War Trust (now American Battlefield Trust) created the Ed Bearss Award for achievements in historic preservation and made him the first recipient in 2001
Texas Star Award from the Texas Civil War Preservation Seminar in 2002
T. Harry Gatton Award, Raleigh Civil War Round Table in 2008
A portrait bust of Bearss by Arthur Downey, a Washington, D.C., artist, was unveiled near the USS Cairo in the Vicksburg National Military Park on October 3, 2009.
Congressman Gerry Connolly (VA-11) has introduced a resolution to award Mr. Bearss a Congressional Gold Medal for his contributions to the preservation of Civil War history. The resolution has over 100 cosponsors and is pending in the 114th Congress.
Chambersburg Civil War Seminars and Tours annually gives the Ed Bearss Award in his honor
The American Battlefield Trust (formerly the Civil War Trust) presented its inaugural Lifetime Achievement Award in 2018 to Ed Bearss for his "many decades dedicated to researching and relating the nation's past to millions of people, as well as his advocacy for battlefield preservation."
About the author 
Dorothy Partridge is a native of Atlanta, Ga. She is a retired history teacher and librarian as well as a member of Agnes Lee Chapter of UDC, the Civil War Round Table of Atlanta, Cobb County Civil War Round Table, Georgia Battlefield Assn., and the American Battlefield Trust.