Grant's Left Hook: The Bermuda Hundred Campaign, May 5 - June 7, 1864. By Sean Michael Chick, Photographs, campaign maps and appendices. 171 pp. Savas Beatie (Emerging Civil War Series. www.savasbeatie.com. 2021. $14.95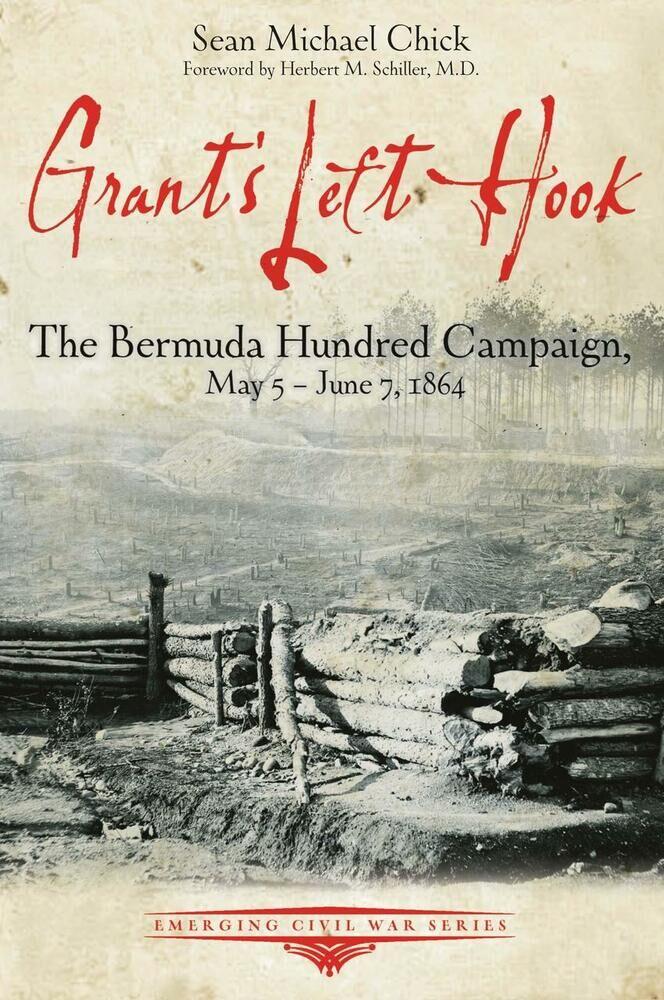 Reviewed by Richard J. Blumberg
This is the thirty-ninth book in the Savas Beatie series. The goal of these works is to "offer compelling, easy to read overviews of some of the Civil War's most important battles and stories." 
Mr. Chick's treatment of the command relationship between Confederate generals Lee and Beauregard is interesting and well written. Appendix B offers an interesting story regarding Jefferson Davis' slave who had an encounter with General Butler after the war.
Mr. Chick's experience as a New Orleans tour guide, helps make his driving tour an excellent resource and a highlight of this work.  His research is sound and factually correct. His numerous photographs and maps help the reader understand the various battles of this campaign.
Mr. Chick's book is an interesting work that offers a good overview of the campaign. The final chapter does a good job explaining the campaign's purpose.
Richard Blumberg has reviewed books for Civil War News for over twenty years. Three of his articles have been published in various issues of Civil War News.
About the Author: Historian Sean Michael Chick analyzes and explains the plans, events, and repercussions of the Bermuda Hundred Campaign in Grant's Left Hook: The Bermuda Hundred Campaign, May 5-June 7, 1864. The book contains hundreds of photographs, new maps, and a fresh consideration of Grant's Virginia strategy and the generalship of Butler and Beauregard. The book is also filled with anecdotes and impressions from the rank and file who wore blue and gray.