SAVANNAH, GA – Fort Pulaski will once again celebrate the holiday season with a trip into the past on Friday, December 16th and Saturday, December 17th. The long-lived Savannah tradition returns with night-time tours of the fort by candlelight and oil lamps.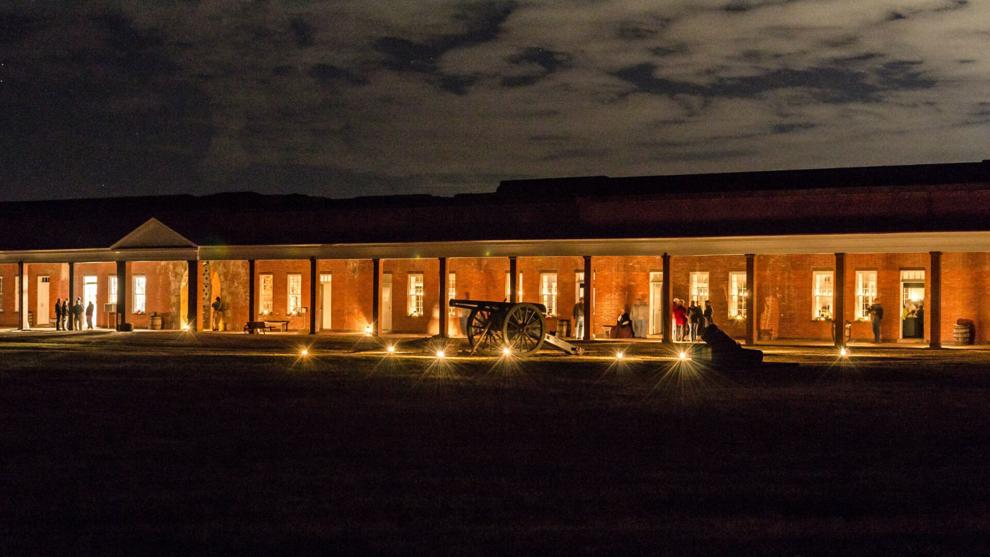 The Christmas holiday was celebrated in many ways by those who spent time at the Savannah fort. Join in as park staff explore how the holiday was celebrated by Union and Confederate soldiers, lighthouse keepers, the members of the Civilian Conservation Corps, and more. Visitors will have the unique experience of a guided tour, the chance to sample hot cider, eggnog, and cookies. Sing a Christmas carol or two and a catch a nighttime cannon firing. This will be a wonderful opportunity to learn about the past and celebrate the festive season. 
WHEN: Friday, December 16, 2022 & Saturday, December 17, 2022 
Seven Programs will be offered each evening at 6:00, 6:30, 7:00, 7:30, 8:00, 8:30, & 9:00 p.m. 
WHERE: Fort Pulaski National Monument 
101 Fort Pulaski Road, 15 miles east of Savannah 
Near Tybee Island, Georgia 
TICKETS: $10.00 Per Adult, 16 years old and above. Children 15 years old and under are free. (Park Passes will not be Accepted) 
Children 15 years old and under are free, but reservations must be made for them. Advanced tickets are required and may be reserved from 9 a.m. to 4 p.m. by calling 912-786-5787. Only credit/debit cards will be accepted. Don't miss the return of this highlight of the holidays. Tickets will sell out! 
Fort Pulaski National Monument is located on U.S. Highway 80, 15 miles east of Savannah. For more information, please call the visitor center during business hours at 912-786-5787 or visit the park website at www.nps.gov/fopu. Follow the park on Facebook at www.facebook.com/FortPulaskiNPS or on Twitter at www.twitter.com/FortPulaskiNPS.