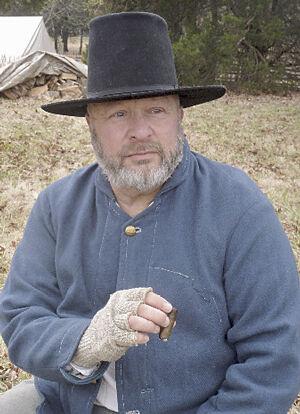 "The trees and bushes were all cut to peses [pieces] with balls and grap[e] shot." – Letter home from Pvt. Thornton Sexton, Co. A, 37th NC Inf., after Chancellorsville, May 1863.
Those who know next to nothing about U.S. history will still recognize the name "Stonewall Jackson." As General John Gordon summarized it, "the manner of his death was of less consequence than the manner of his life." Yet, questions remain unanswered from the night of May 2, 1863. The Army of Northern Virginia enjoyed its greatest success of the Civil War with Stonewall Jackson carrying out the broad operational plans of his commander, Robert E. Lee. Those two gentlemen worked together famously. There is little doubt about that; however there has been continued speculation on who deserves the burden of responsibility for the shooting of Stonewall Jackson at Chancellorsville.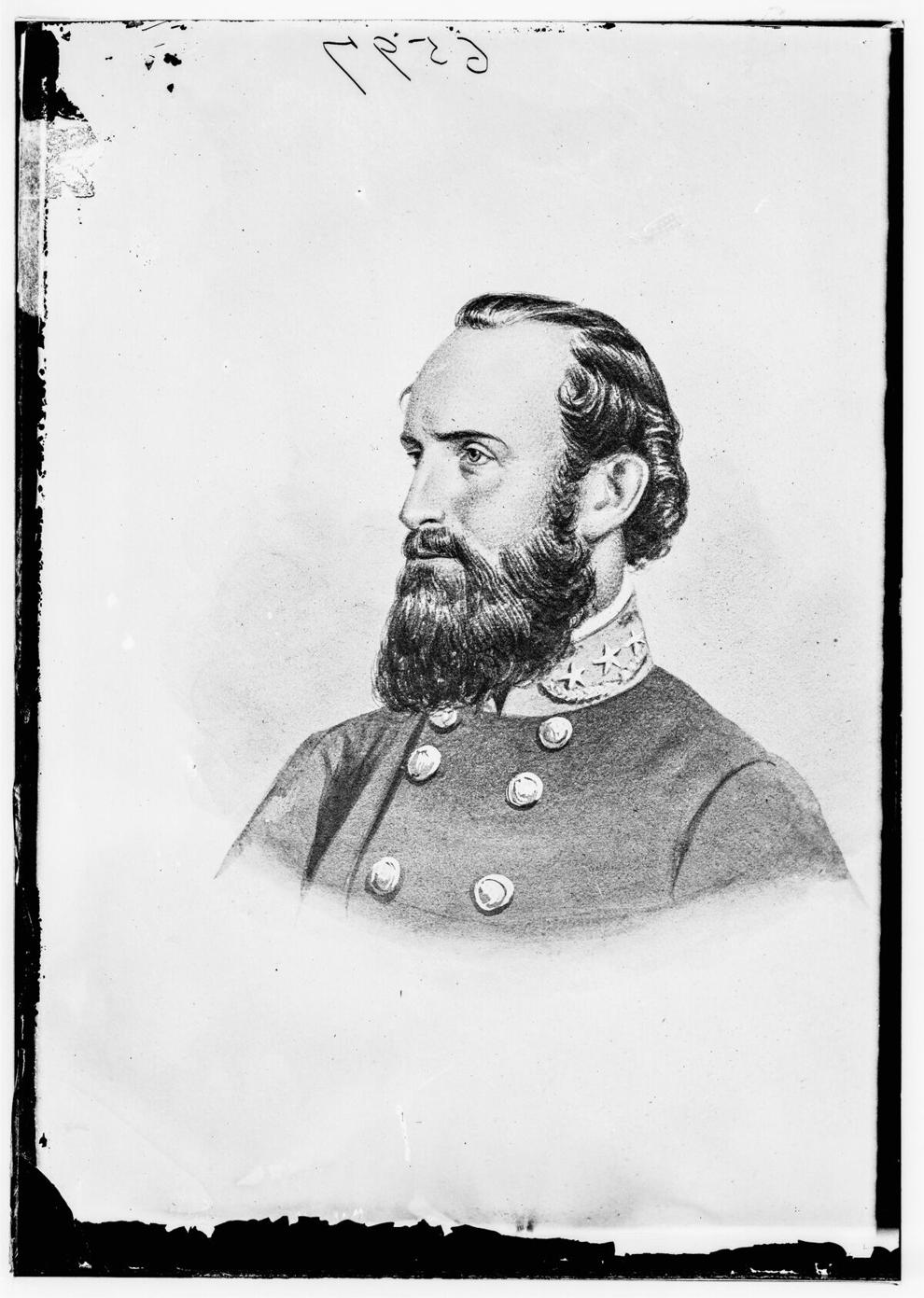 It was a topic much discussed at the time. The question is likely not able to be answered precisely for a variety of reasons. First, because General Jackson was in an instant hit three times by massed volley fire, twice in the left arm and once in the right hand. How does one determine that one person fired the shots when dozens are firing at the same time? This much is certain, from all available evidence, a company of the 18th North Carolina Infantry, then commanded by Major John Barry, fired that particular volley the evening of May 2, 1863. If one person alone were to take responsibility for the chain of events that ended with Stonewall Jackson's death, it might well be the man who gave the command to fire at an unidentified target in the dark, Major John Decatur Barry, 18th NC Infantry.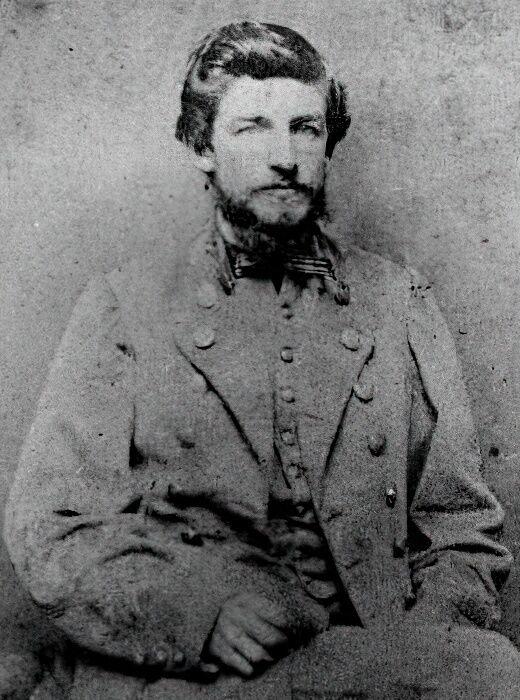 John D. Barry was from the southeastern corner of North Carolina, as was the rest of the 18th NC. He attended the University of North Carolina at Chapel Hill, until the War began when Barry enlisted as a private in Company I. A year later he was elected Captain by the company. After the Battle of Sharpsburg, he was promoted to Major during September 1862. He was serving in that capacity the night of May 2, 1863. Stonewall Jackson and A.P. Hill in nearby, but separated groups, A.P. Hill were in close proximity; Hill was on the Orange Turnpike while Jackson was about sixty yards ahead on either the Plank Road or the Mountain Road, opinions seem to vary. Jackson and his staff were scouting to determine the location of the Army of the Potomac, but also looking for any escape routes with an eye towards cutting off their retreat. It was not out of character for Jackson to undertake this kind of field reconnaissance himself, rather than send a subordinate. If anyone knew the potential danger, it was Stonewall Jackson as he was nearly captured at Port Republic, doing the same sort of field reconnaissance in 1862. He had to rely on equal measures of skill and luck to escape that time, though he left his hat behind. 
Visibility the evening of May 2, 1863, was exacerbated by nighttime darkness and the thick bushy forest. A few minutes before Jackson was injured, one of his officers was concerned enough to ask, "General, don't you think this is the wrong place for you?" Jackson replied, "The danger is over, the enemy is routed, tell General Hill to press right on." On such small decisions the course of history is forever altered. 
Of the three rounds that struck Jackson only one was recovered, a single .69 caliber round ball removed from Jackson's right hand. The two other bullets that damaged his left arm and shoulder passed through his body and were not found. They may have also been .69 caliber round balls or they could have been something else. A .58 caliber Minié ball could just as easily shatter the bones in Jackson's left shoulder as a .69 caliber musket round ball. Why does it matter? You will read from some historians that Jackson was shot with a volley from smoothbore muskets ergo it had to be friendly fire because the Union did not use smoothbore muskets at Chancellorsville. Nonsense, if this was indeed the case, then many thousands of the old U.S. smoothbore muskets must have been issued by the Union right after Chancellorsville, because they were certainly found in the ranks at Gettysburg. The issue of who fired on Stonewall Jackson was not proven by the round coming from a smoothbore musket.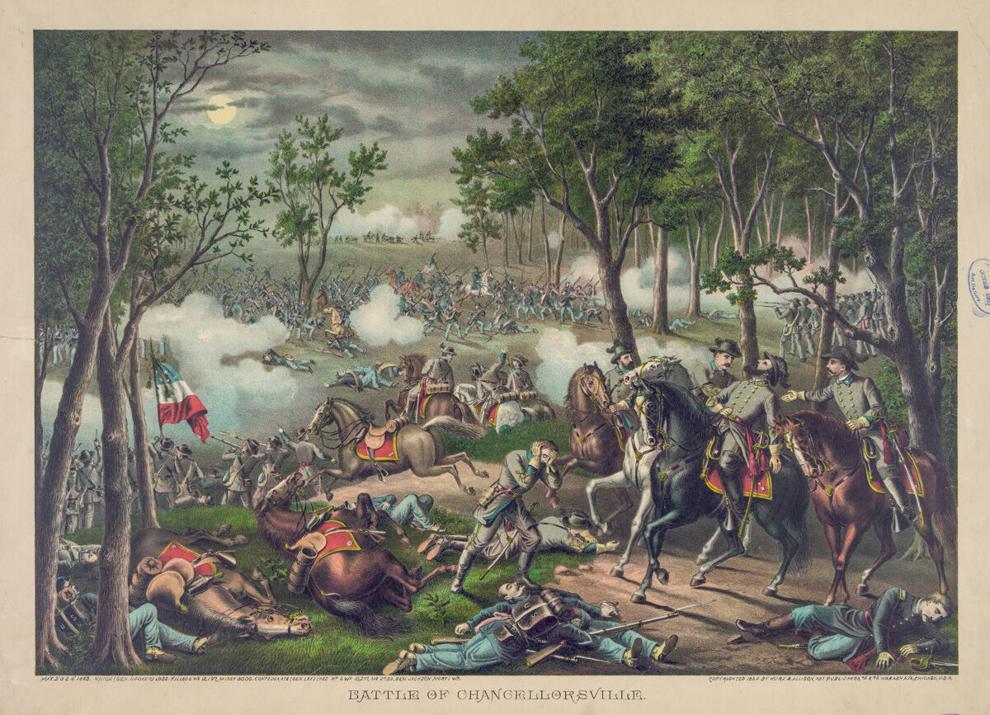 So how was it determined who fired the shots in question? Immediately after the volley was fired, Captain V.V. Richardson, Company C, 18th NC, noted that "at last quiet was restored when General A. P. Hill asked: "What regiment is this?" A reply came from someone, "The 18th N.C." He then inquired hastily, "Who commands here?" I informed him, "Col. Purdie." Almost at the same moment he was met by that gallant officer. They had a conversation, but what passed between them I do not know." It does not take much imagination to guess as to the content of the one-sided conversation between the two men. A member of the General's staff overheard A.P. Hill speaking angrily to Purdie, "You have shot your friends, and you have destroyed my staff." An officer in the 18th NC noted, "Our regiment was fully aware of the grave error...within ten minutes after it happened." However, they did not know at the time that Stonewall Jackson was down or even that he was part of the group that had been hit. 
According to ordnance reports taken just before Chancellorsville, the 18th NC had fewer smoothbore muskets in the ranks than the 37th NC and 28th NC. In fact, these two regiments had at least twice as many smoothbores as the 18th NC. Perhaps once the true extent of the calamity became known soldiers in the 18th NC with smoothbore muskets were at once blamed for the devastating loss and the ensuing consequences for the Confederacy. For his part, Stonewall Jackson blamed absolutely no one on earth; it was the will of God as far as he was concerned. This is vintage Jackson religious philosophy; he would often say, as would Robert E. Lee, that "it was God's will that events happened as they did." 
Regardless, Jackson's encounter with fate was due at least in part to decisions he made. Jackson's detachment did not return to his own lines by the same route they had taken going out; in a manner of speaking, Jackson was not where he was expected...a character trait which others had noted about him as well. Former West Point classmate General George McClellan had written to George Halleck in 1862, "I don't like Jackson's movements he will suddenly appear where he is not expected." In this case, it worked against Jackson and those with him that night, moving silently in the dark woods where the battle lines were fluid and friend or foe not fully known. 
Whether Jackson decided to take a different return route to the Confederate lines as a shortcut or for some other reason is lost to history. Whatever the case, it put Jackson in front of the 18th North Carolina about 9 p.m. the regiment's Company I fired a volley in that direction, as ordered by the officer in charge at the time. How does any one soldier in a battle line firing on command en masse deserve blame here? This much is known, while grieving Confederates may have denounced the 18th NC afterwards, A.P. Hill for his part never sought to censure them.
One identified member of the 18th NC, Pvt. John Starnes seems to have been particularly devastated by his possible role in Jackson's death. Starnes died in 1911 after living as a hermit in the backwoods country near Gaffney, S.C. He was known to the locals as "Wild John" Starnes and it was reputed in those parts that he was the Confederate soldier who accidentally shot Stonewall Jackson. Not much else is known about Starnes, or how he came to be known as the man who shot Jackson, as if there would be only one. If the accounts are correct and he lived alone, it was obviously not to capitalize on the attention or notoriety. He may have felt the weight of responsibility for being one of the few survivors of the unit responsible for Jackson's death. Starnes living as a recluse could have been due to a variety of other factors as well.
For the 18th NC many bloody fights lay ahead; the company was a shell of its former self by the end of the war. Of over 1,000 men who volunteered in 1861, only 81 men and 12 officers of the 18th NC survived to surrender at Appomattox with the Army of Northern Virginia. The opportunity for traumatic and debilitating battlefield stress was upon those men on a regular basis, on top of any guilt they may have felt over their individual role in shooting Jackson. No stranger to carnage, Sam Watkins wrote in Company Aytch that "…a battlefield after a battle is a sad and sorrowful sight to look at." John Starnes may well have had difficulty adjusting to life after the war, favoring backwoods solitude or any other alternatives to normal civilian life during the Reconstruction era. The possibility of being complicit in such a tragedy affected different people in different ways. There were soldiers on both sides who claimed to have fired one of the shots that hit Stonewall Jackson and a few others in the 18th NC no doubt "went to their deathbeds harboring guilty worries." 
Whatever the case it was not Starnes, but Major John Decatur Barry who gave the order to fire the fatal volley into the dark that hit Stonewall Jackson. The day after Jackson was wounded; the 18th North Carolina was again in action against newly reorganized units of the Union XII Corps south of the Plank Road. Colonel Thomas J. Purdie, who had been dressed down the night before by General A.P. Hill, was killed in that fighting; no doubt trying to redeem himself; and ironically the officer with the greatest share of the blame, Major John D. Barry, was then promoted to his position. In fact, Barry kept advancing steadily through the ranks, and was about to be promoted to brigadier general when he was injured during the defense of Petersburg in 1864. 
However, exactly when and if the ramifications of that ill-advised order at Chancellorsville were fully understood, post-bellum Barry was said to be despondent and depressed. His family recalled that after he returned home to Wilmington, N.C., he confessed that being owed the blame for Stonewall Jackson's accidental shooting was a heavy load for him to bear. In a sense, he was right about that, since he gave the order to fire without knowing if the intended target was friend or foe. Making this sort of determination is one of the responsibilities of command, and a degree of care is required of those in charge. Being in poor health after returning from the war, John Decatur Barry died a few years later in 1867. 
Was John D. Barry or any other single person fully responsible? Perhaps there is blame aplenty to go around. Stonewall Jackson's own idiosyncrasies, including his willingness to accept great personal risk and his aversion to trusting subordinates, were obvious factors in being in the wrong place at exactly the wrong time. Whatever the case, it was up to Barry to wait for a clearer identification of his target before giving the command to fire upon silhouettes in the dark. Although clearly in need of medical attention, Jackson did not seem mortally injured from the gunshot wounds themselves. 
Being dropped from his litter twice on the way to surgery worsened his condition and caused it to decline perilously during the two-mile ambulance ride to the field hospital. At least one of the two falls caused the recently dressed wounds to hemorrhage. Jackson arrived at the hospital near the point of hypoglycemic shock, which delayed the necessary surgery. The ensuing operation was performed later that night, and it was a successful standard circular left arm amputation. The surgeon noted that a half hour after surgery Jackson asked for and was given a cup of coffee. He was lucid and on the road to recovery the following day. Suddenly, within a week, Stonewall Jackson was dead. This in and of itself provides a fascinating medical mystery. That the actual cause of death, as Dr. Hunter McGuire concluded, was due to pneumonia with no secondary cause, seems unlikely. There was no autopsy, and the true answers will likely never be known. 
Could Jackson have been saved? Today of course, we would say "yes," but in May 1863 he neither could be nor was saved. This is not to charge malpractice on the attending physician, nothing more to their knowledge could be done for him at that time than was done. Pneumonia was common and medicine was still in the dark ages. Even with the prescribed therapies such as bleeding the patient and cupping, placing hot glasses on the abdomen to "draw out the blood, the survival rate was still five out of six."
Modern physicians doubt pneumonia was the true cause of death since Jackson's physical condition seemed to improve and then worsen several times over the course of the week following surgery. Pneumonia is usually a disease of steady decline. Many thought death was due to a blood clot that broke loose and lodged in a lung, or it could have been something else entirely. Dr. Beverly Smith, M.D., noted in an article about Jackson's cause of death:
"Some time ago a colleague-friend challenged McGuire's diagnosis and suggested his pulmonary pathology was the result of an embolus (a clot) from the vein at the amputation site lodging in his lung. I have tried to collect everything that Jackson said and those in his attendance have recorded in an attempt to make a clinical study from a historical recitation. It is an unusual and difficult medical problem. I sent this essay around to ten friends of mine—surgeons in charge of departments in Medical Schools. It elicited a surprising amount of interest and discussion. The opinion of almost all of these was that Jackson had some intra-abdominal pathology—i.e. below his diaphragm which either precipitated or was concomitant with his pulmonary pathology which might have been terminal and not primary. The opinions were not unanimous and concerned his gall bladder, duodenum, pancreas and physiology of renal dysfunction associated with trauma (acute kidney failure)." 
At such a momentous instance in history, with all the future implications involved in this one medical episode, historians are left to ponder what Jackson so firmly believed, "Do we all move in a pattern which has pre-fixed our destiny?"
Craig L. Barry was born in Charlottesville, Va. He holds his BA and Masters degrees from UNC (Charlotte). Craig served The Watchdog Civil War Quarterly as Associate Editor and Editor from 2003–2017. The Watchdog published books and columns on 19th-century material and donated all funds from publications to battlefield preservation. He is the author of several books including The Civil War Musket: A Handbook for Historical Accuracy (2006, 2011), The Unfinished Fight: Essays on Confederate Material Culture Vol. I and II (2012, 2013). He has also published four books in the Suppliers to the Confederacy series on English Arms & Accoutrements, Quartermaster stores and other European imports.