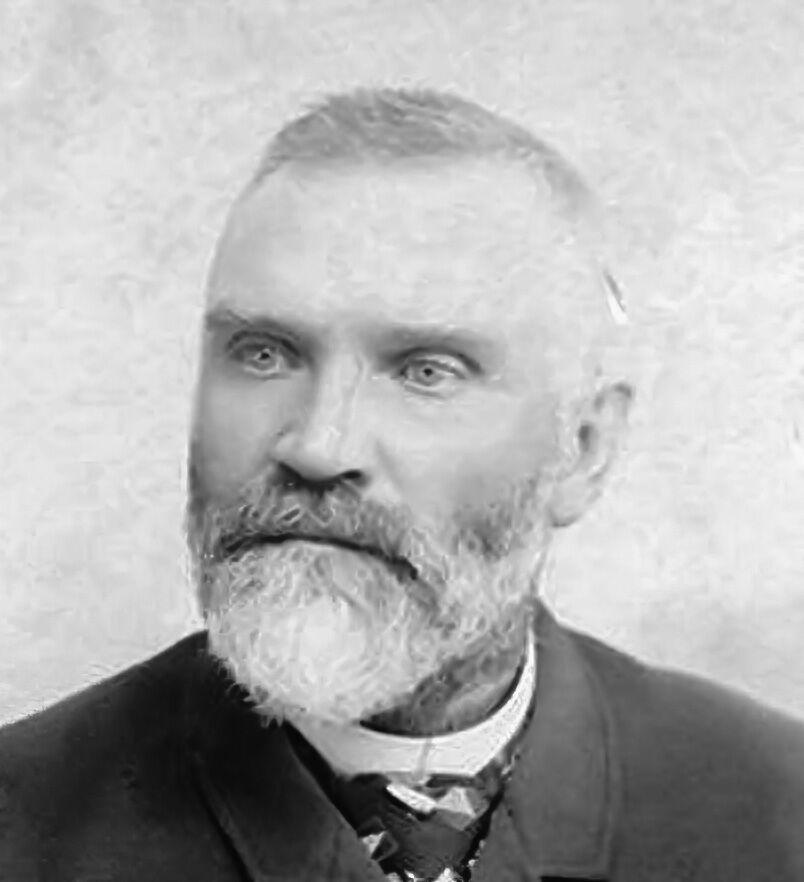 Alonso Corydon Stevens (1837–1917) of Muscatine, Iowa, spent three years in the 10th Iowa Infantry.1 An ardent believer in the indissolubility of the Union, he was willing to endure the boredom, privation, disease, and theft of army life to preserve the Union. His service was punctuated with periods of endless marching, dysentery, diarrhea, poor or no food, foraging, lost letters to home, and frequent medical issues. 
The 20 days of his newly discovered diary presented here are a glimpse into the human side of the war, including (sadly) how soldiers stole items from each other. They portray the reality of a common soldier's life in the American Civil War.
The excerpt starts with the Tenth Iowa advancing to the Battle of Iuka, Miss. (Sept. 19, 1862), and ends in the aftermath of the Battle of Corinth (Oct. 3-4, 1862), both Union victories.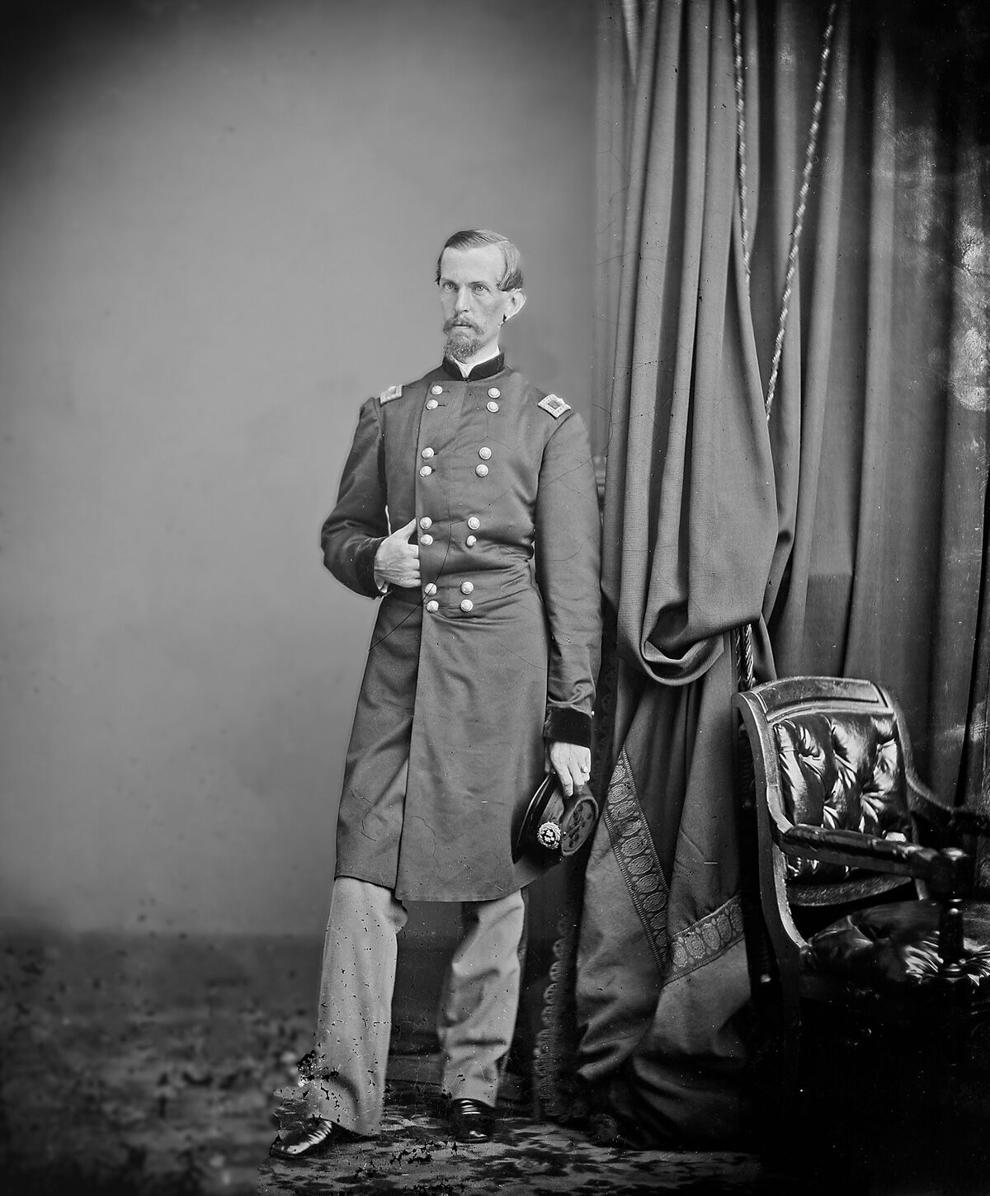 Wednesday, Sept. 17, 1862: Our knapsacks to the wagons. I expect tomorrow night off. But no go today. Considerable cannonading in the direction of Iuka.

Thursday, Sept. 18: It rained very hard last night.2 Clear today. All got a good soaking. We wet [sic went] out last night at 10 o'clock and stayed all night to support a section of the 12th Wis. Battery. We start on the road to Iuka.

Friday, Sept. 19: We lay a few miles from our old camp till this morning when we started again for Iuka. Came up on the enemy at a little before sundown and had a battle. A good many of the 5th Iowa were killed.3 

Saturday, Sept. 20: We lay all night on our arms on the extreme left. Early this morning we found Price had evacuated and we started in pursuit southwest. Went 8 or 10 miles but could not catch him. We returned to the first old camp and fortifications.

Sunday, Sept. 21: After starving for 2 days we drew 2 days rations and proceeded to Jacinto. We arrived there late at night very much fatigued. I was so much so I couldn't eat my supper.

Monday, Sept. 22: Reveille at 4 o'clock. Sweet potatoes for breakfast. We move near a mile east of Jacinto and go into camp. All this regiment except "A" and "B" [companies] went 8 miles east foraging. I came back after dark and found my blanket stolen.

Tuesday, Sept. 23: It is cool and cloudy and rains a little. Osborn Skinner4 came this evening. I sent a letter to Sarah [wife Sarah Ellen Clark (1838–1931)].

Wednesday, Sept. 24: It rained last night. We have no tents yet. I went over to the 2nd Iowa Cav. and saw a friend. A part of them left today. Our mail came in but I got nothing. I wrote to Darius and father.

Thursday, Sept. 25: Get papers of the 23rd containing President Lincoln's Emancipation [issued Sept. 22] and an account of the battle of Iuka.

Friday, Sept. 26: I was detailed for picket for one day. We stand on the right of our lives [sic lines] and slight shower at camp. Our tents and knapsacks come up. Our knapsacks badly used up.

Saturday, Sept. 28: All quiet during the night. Relieved at 9 o'clock. One blanket, one shirt and some other things taken from my knapsack. I got a letter from Sarah of the 23rd ult. Also one from Darius.5 

Sunday, Sept. 29: It is raining today. I wrote a letter to Sarah and Darius. Orders to drill hereafter 4 hours per day.

Monday, Sept. 29: Rainy all last night. I am studying some on grammar. Weather damp. Drill again today.

Tuesday, Sept. 30: Drill and etc. Nothing of importance today.

Wednesday, Oct. 1: Orders at 2 o'clock (a.m.) to get ready to march at 4 o'clock. We started in the direction of Corinth. We stop near Corinth and bivouac for the night near the road.

Tuesday, Oct. 2: I am detailed for guard at Gen. [Jeremiah] Sullivan's hdqs.6 Orders to march at 11 o'clock. March a mile towards Corinth. We have all the fatigue to do at hdqs.

Friday, Oct. 3: Orders to march at 3 o'clock a.m. Start just at daybreak. Get to Corinth about sunup and find the place to be besieged with rebels. We are on the extreme right and do no fighting. We advance on the enemy. J. Cox, Bish and Osker Gray7 wounded.

Saturday, Oct. 4: Cox died of his wounds. Our Regt. lay in skirmishing order last night on the right. At the first appearance of day the battle was renewed by terrific cannonading by the rebels. We were assaulted at ten o'clock and after 3 hours fighting repulsed the enemy.8 

Sunday, Oct. 5: Osker Gray died of his wounds. We took up our line of march following Price. At 6 o'clock a.m. pass over the first of the battle ground and saw a great many dead killed Friday. Traveled 8 or 10 miles today. A battle is fought today by Gen. Ord's troops. He whips Price9 again and takes 2 batteries.10 

Monday, Oct. 6: March about 10 or 12 miles today. Price is leaving his train, camp equipage and many valuables. It appears his army is demoralized and out of provisions. We take many prisoners. We finally turn in the direction of Rienzi. All in fine spirits.
Endnotes:
Stevens enlisted in Co. H, 10th Iowa, Aug. 23, 1861, and was mustered out at Kingston, Georgia, three years later. His occupation is listed as "commercial traveler."
The heavy rains delayed Rosecrans' advance on Iuka. See Peter Cozzens, The Darkest Days of the War: The Battles of Iuka and Corinth (Chapel Hill, University of North Carolina Press, 1997).
The 10th Iowa held the extreme left of the Union line at Iuka, and was only lightly engaged, losing six wounded.
Dr. John Osborn Skinner (1824–1909), regimental surgeon.
Probably Darius Pingrey (1836–1908), a neighbor already invalided out of the army.
Brig. Gen. Jeremiah Sullivan (1830–1890) led the brigade that included the 10th Iowa. He was wounded at Corinth.
William Cox (1842–1862); John Bish (1842–1893), a cousin of Mrs. Stevens; Oscar Gray (1842–1862), all of Co. H.
The 10th Iowa, stationed north of Battery Powell, was attacked by Martin Green's Division. Stevens fails to mention that the Confederates initially drove the 10th Iowa back. For more on the battle see Timothy B. Smith, Corinth 1862, Siege, Battle, Occupation (Lawrence, University Press of Kansas, 2012). The 10th lost three killed and 36 wounded at Corinth.
The Confederate army was actually commanded by Major General Earl Van Dorn, but Sterling Price's Corps bore the brunt of this engagement and the Battles of Iuka and Corinth.
This is the Battle of Davis Bridge, where General Ord's troops successfully attacked the retreating Confederates.
About the authors
Bruce S. Allardice is Professor of History at South Suburban College in Illinois. He is a past president of the Civil War Round Table of Chicago.
Wayne L. Wolf is past president of the Lincoln-Davis Civil War Roundtable.